Arlece is a custom that I completed for an Arena member. As this is her ponysona, the design was hers, I just brought her into 3 dimensions.
She was a full-body repaint. Her hair is a blend of dollyhair Lemonade and Sunlight.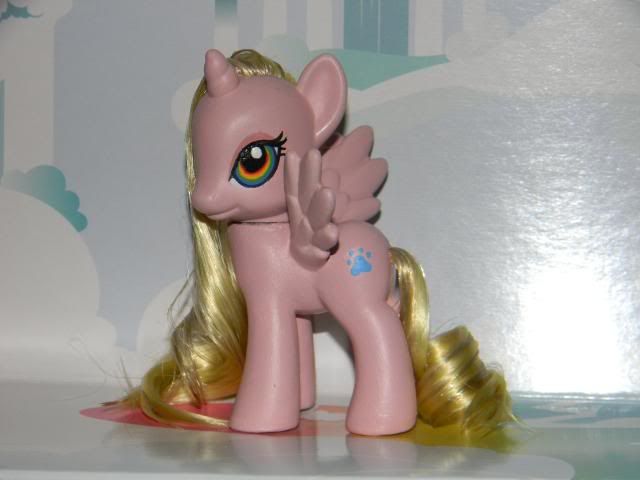 My favourite part of this custom is her eyes, which have a full rainbow in the irises. I really like how they turned out.
Elf