I always like to have some new customs for sale every time I go to a convention. I haven't done a chibi pony in about 6 months, so I figured it's about time.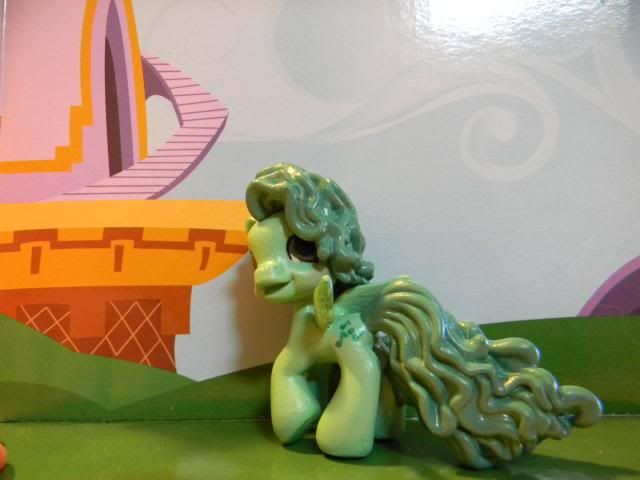 Chibi Medley was a G3.5 Starsong when she started out. She's one of the versions with the switchable mane, so her mane has been permanently glued into place. She's been fully repainted to match G1 Medley, right down to the shimmery green notes of her tiny symbols. She also has blush on her cheeks, just like the original.
Had a hard time getting pictures of her that accurately show her colour. The pic below is accurate (but sadly blurry).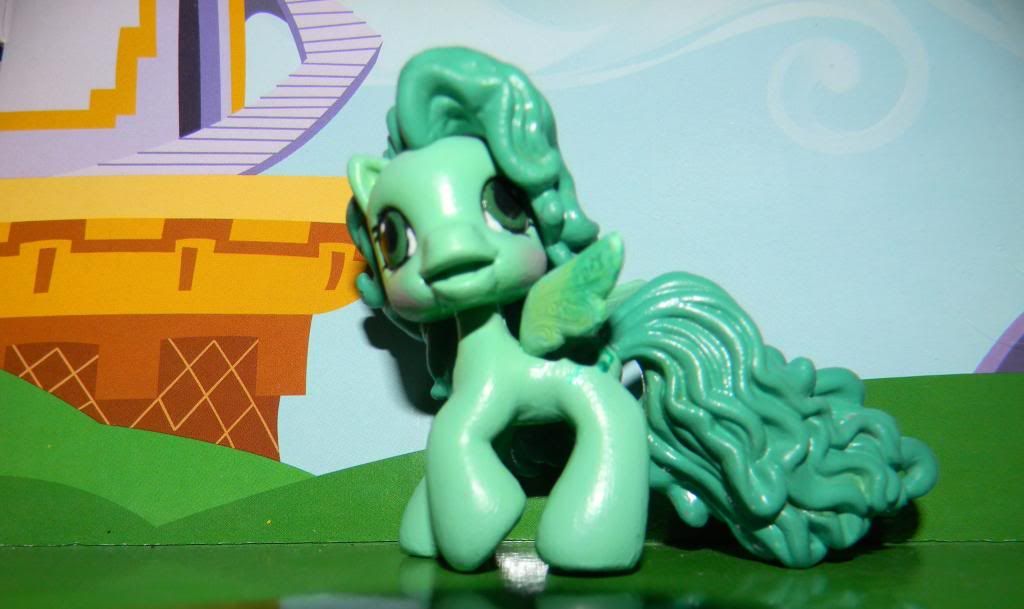 Elf