Little Giggles is bald no longer!
Yes, I started with her because she was already bald, and because she's so tiny it was practically no effort to rehair her at all.
Although her original hair was most probably a match for Forget-Me-Not, I chose to use Bobby Blue to rehair her instead. Don't ask me why - probably because I've been using F-M-N quite a bit on customs lately, and I wanted a change. I also wanted her hair colour to be nice and bright, like her symbols. I considered rehairing her in a magenta colour to match her symbols, but I prefer the look of the dark blue hair when the whole set of babies is together.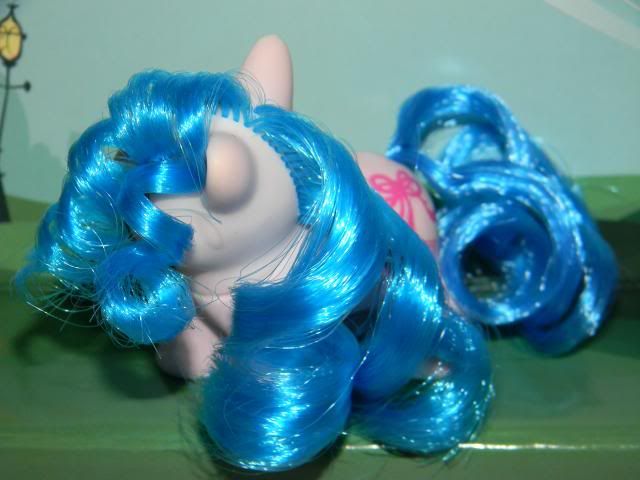 The rehair was the only form of restoration she needed, and she has been marked indicating that. But for the time being, she'll be remaining in my herd.
Elf