I was able to get these two girls rehaired over the Easter long weekend. I also chose to do an alternate rehair on both.
For Honeysuckle I chose Pussycat and Lemonade. I believe her original colour would have been a match for Tea Rose. Cloud Puff's new hair is Mermaid (a match for her original) and Daiquari Ice.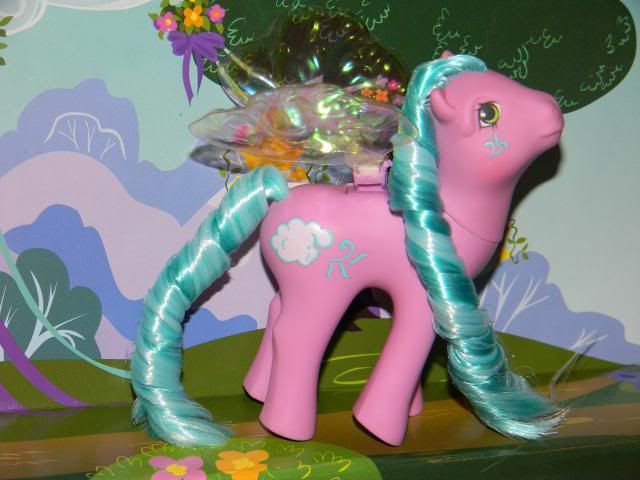 Why an alternate rehair? I think part of it is the customizer in me, prefering to do something new rather than copy the original. I find it a little more interesting this way. And it's also a visual clue that they are not in their original condition, without having to see the bottom of their feet where I've marked them as restorations. This is important in the case that they are ever rehomed. Since they are staying with me for quite some time, it might be even more important, since it's entirely possible that, if I'd used original colours and tried to match original length, I would have forgotten rehairing them by the time they did leave my hands.
Wish I'd had some nice spring flowers to photograph them with, though.
Elf