Roomy has been patiently waiting for me to start doing some restorations on her vintage POP figures for awhile now. Well, she's still waiting, but I've done one finally.
Glimmer's normally curly hair was looking a bit flat and frizzy, (that's what 30 years of bed head looks like). So in my last wave of pony cleaning I also brought Glimmer along.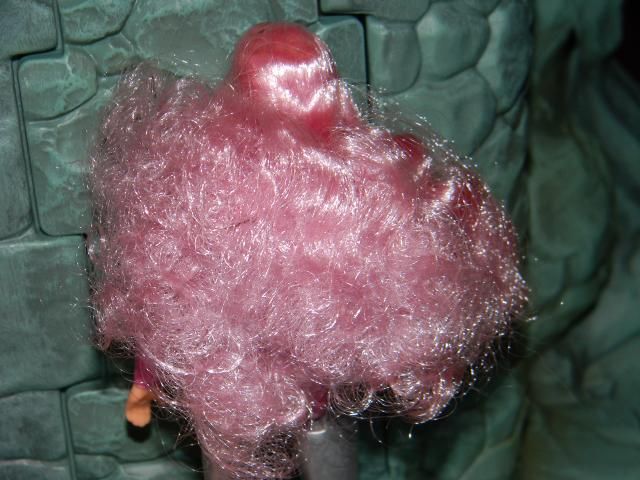 Conditioning, combing, wrapping hair in q-tips, boiling, drying, unwrapping, separating curls...and Glimmer is looking much better. And Roomy is happy too.
Elf