This week: a commissioned rehair.
I was contacted some time ago to do a rehair on a Cardcaptor Sakura doll by someone who had seen one of my Custom Panels at a con. Since I wasn't familiar with the doll, I had several questions before I agreed, but I was interested in trying this project out. Luckily, my commissioner was patient, because it took me quite awhile to finish her off, but she turned out quite nicely.
With the rehairing done, she looks like Cousin It!
I have no idea what kind of hair was in there to start off, but it was rotting and you could pull it out with no effort at all. It was also discoloured and smelly - very odd. I rehaired with DH Gingerbread. The rehairing should have been easy - the doll head was a nice flexible plastic and the holes were well defined. But my rehairing tool was against me for some reason, and the needle kept popping out forcing me to reglue it in and wait until it had completely dried - multiple times. Finally, it decided to stay put and I was able to finish the project. The hair was then cut and styled. My commissioner was quite happy with the results, so much so that she's asked me to do the same treatment to five other dolls. :)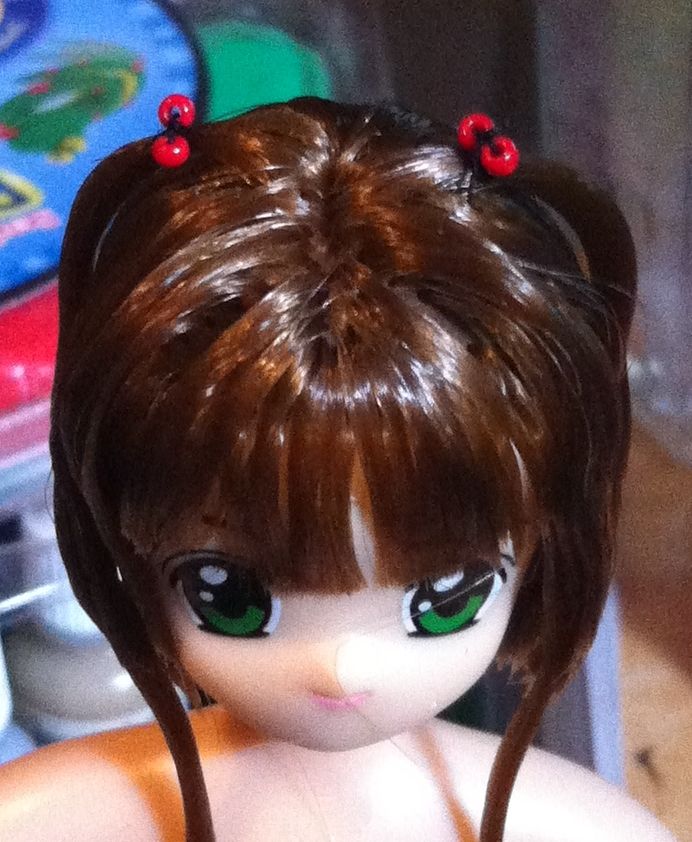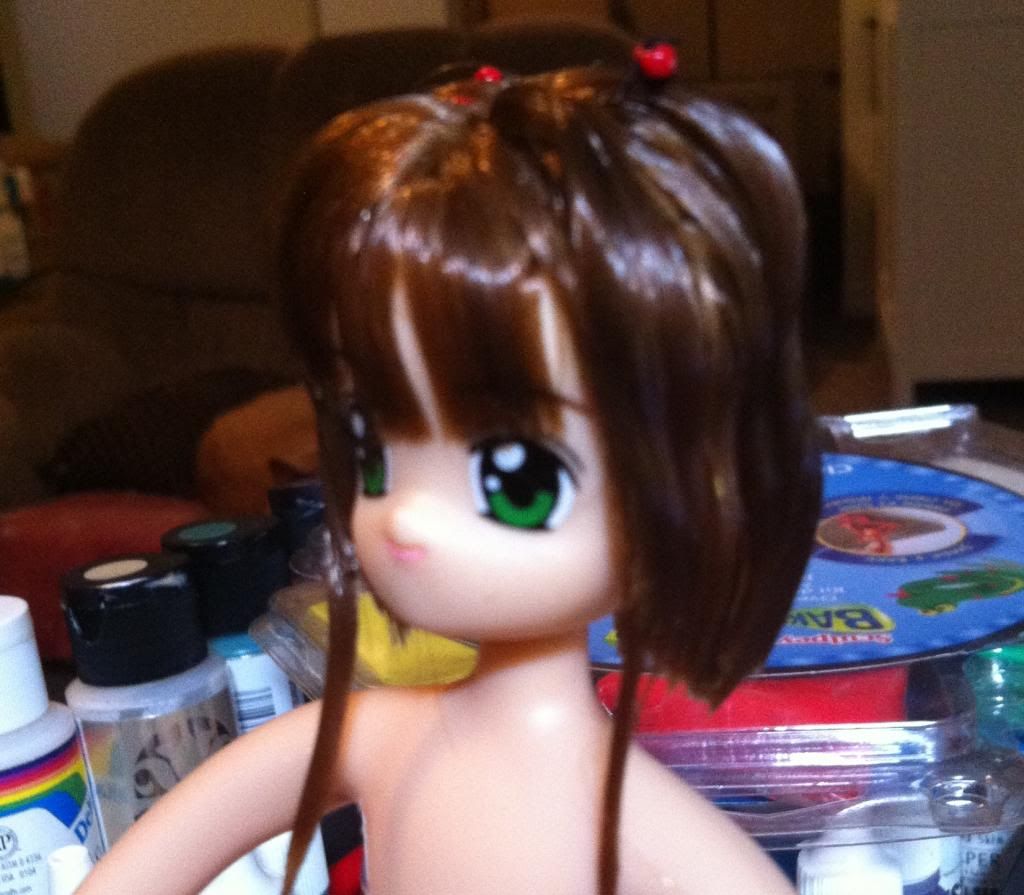 Here's the finished product.
Elf