This weekend I'm on my way to my second time attending Anime North and I'll be participating in four MLP related panels:
Brony vs Collector Saturday at 10am in room Toronto A (Doubletree): teaming up again with DJ Midli, we'll be looking at the MLP fandom from both sides. I've been told that CBC may be joining us. :O
History of MLP - From Firefly to FIM Saturday at 8pm in room Ottawa (Doubletree): a brief history of the MLP line - that's been around for 30 YEARS!
MLP Customizing Saturday at 10 pm in room Ottawa (Doubletree): fairly self-evident, I'll be talking about the basics of customizing and showing off a few of my finished customs.
Collecting 101 Sunday at noon in room Hamilton (Doubletree): teaming up with Marie Bilodeau (otherwise known as "Roomy") we'll be talking about some of the basics of collecting like pros and cons of online communities, knowing your prices and spotting a varient.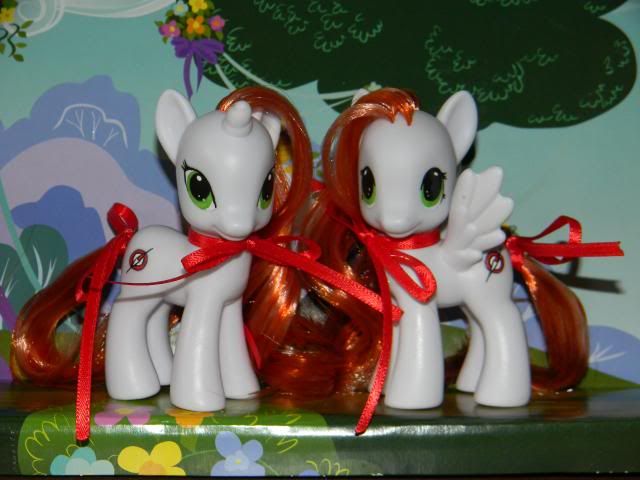 Anime North Momiji custom ponies
Should be a great time.
Elf