I've got the MLPs taking part in the holidays in two locales this year - at work and at home.
My office at work needed a little Holiday love, and so did the G3s, so I brought them to work. (Apologies for the not-fantastic phone photos).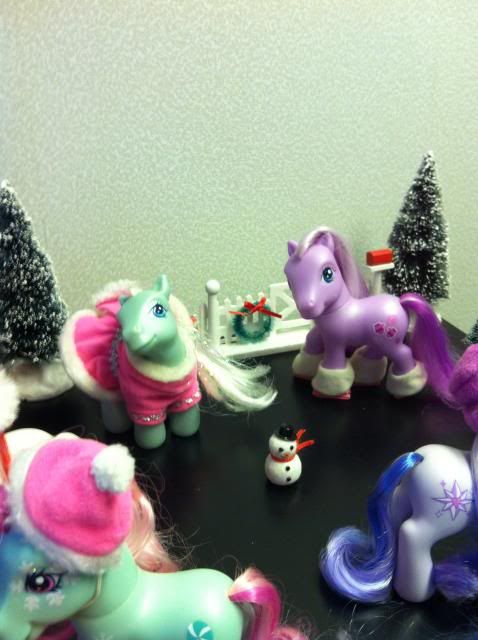 Several of the other Ponies are taking advantage of the lovely weather to play in the snow. Skating, tobboganing, and building snowmen are some of the Ponies' favourite winter activities.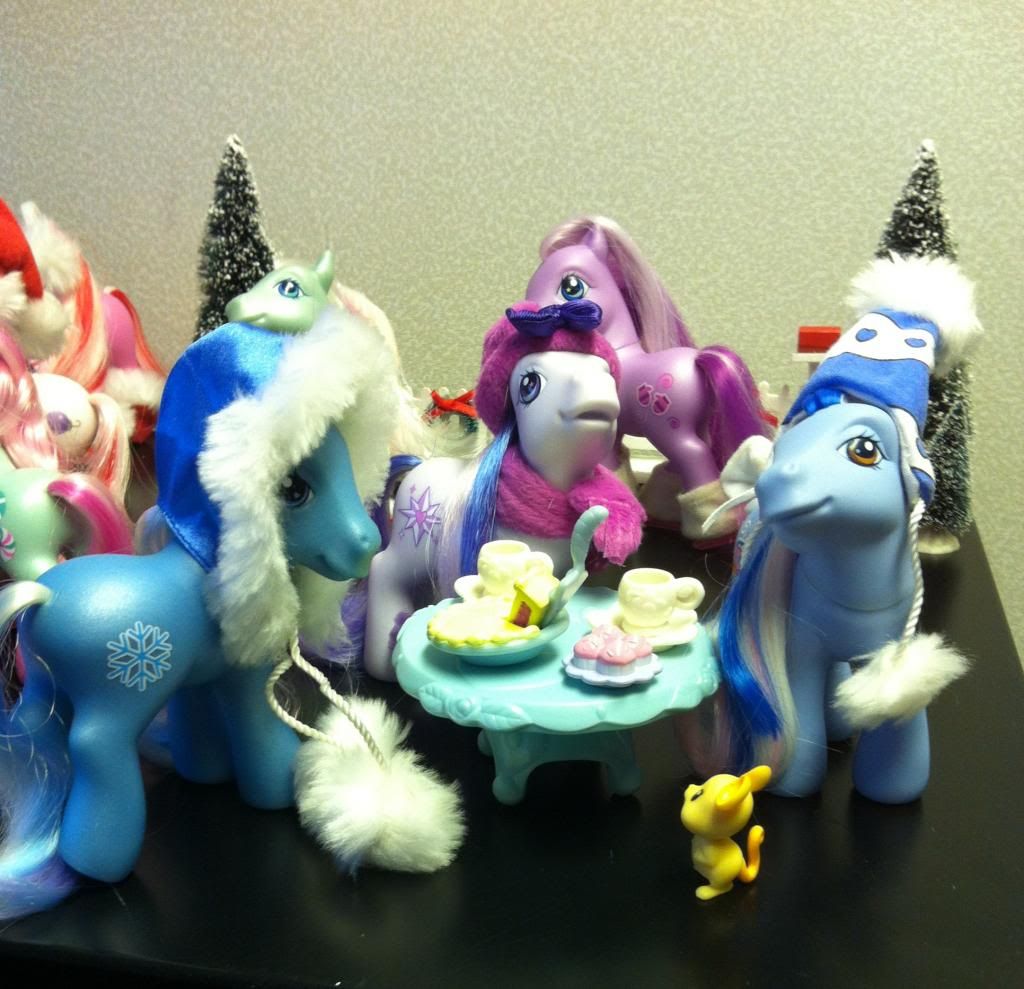 And after all that, it's fun to join some friends and warm up with some hot chocolate and tasty pastries.
I've also got a string of lights up around my desk, and the G3 mini ornaments (among others) are hanging out there, making spirits bright.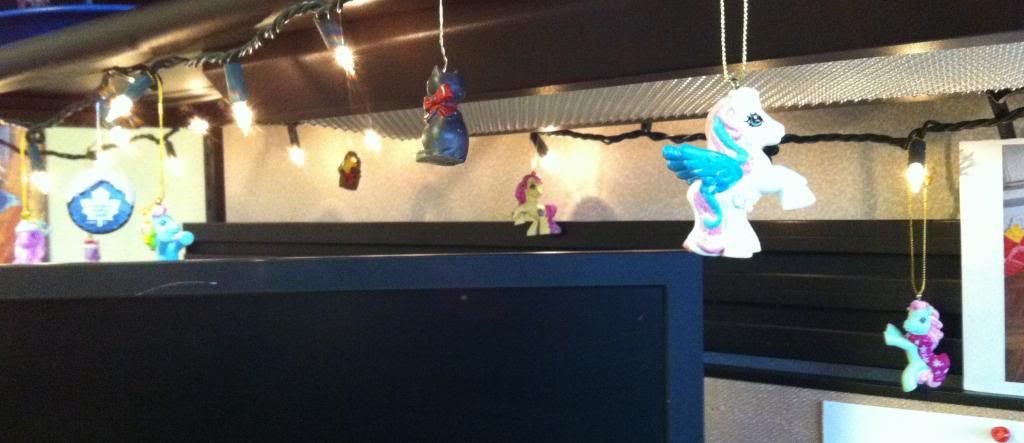 And in case anyone's wondering, yes the ponies are getting locked away in my cabinet for safe keeping every evening. ;)
Happy Holidays!
Elf