If you're about to defend the earth from alien invaders, you'd better have this pony on your side.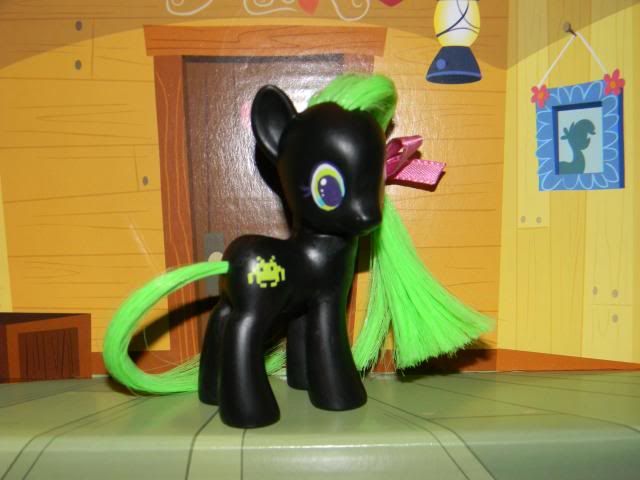 Space Invaders pays homage to the classic arcade game. She's had a full body repaint, and her symbol is a little green alien from the game. Her hair is Frivilous polypropelene (a bit different texture than the nylon I usually use, but what a great colour.)
Spoiler alert: You'll get a better look at her best friend in a couple of weeks.
Elf