Another shout out to a classic arcade game. Last year I had a
Chibi Pac Man Pony
, this year it's a full sized brushable.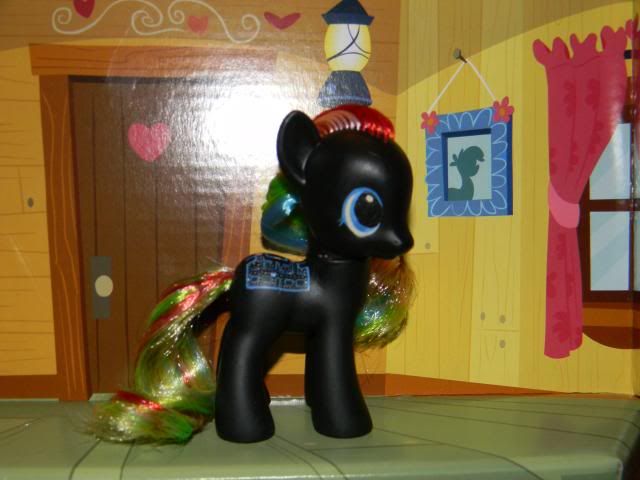 She's had a full body repaint. Her hair is nylon in Pac Man yellow and the four ghost colours. And she's got a full Pac Man board as her symbol. I've done my best to photograph her, but I'm afraid you'll have to come see her in person to get the full effect.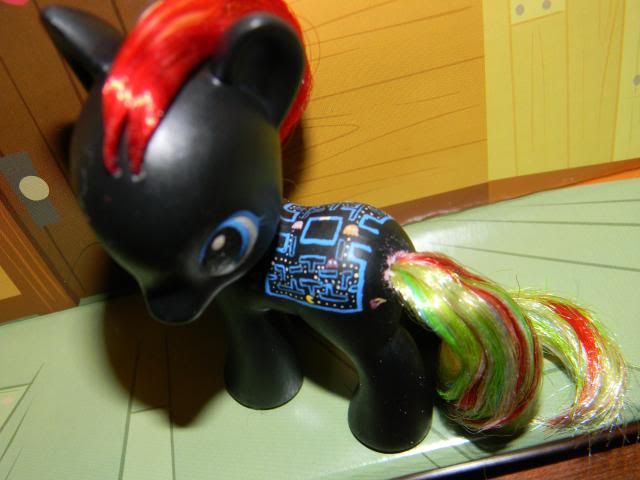 Hope to see you at Geek Market this weekend!
Elf