I'm back from the 2012 MLP Fair. As usual, I had a fantastic time!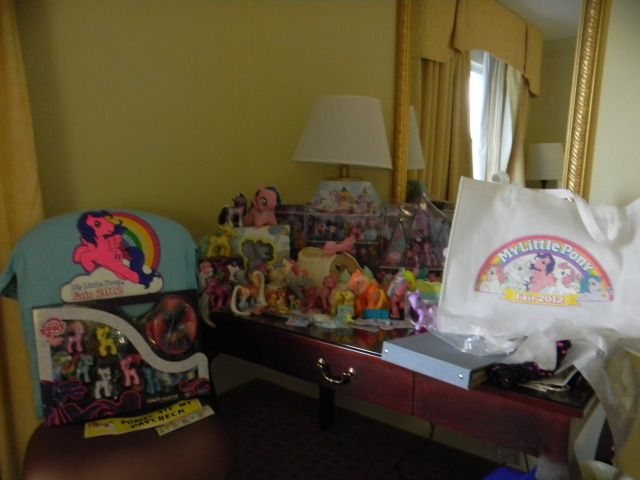 Pony swag!
My booth
Many, many thanks go out to the Fair staff and volunteers. I know a lot of time and effort has been put into making the Fair what it is. You people do a great job!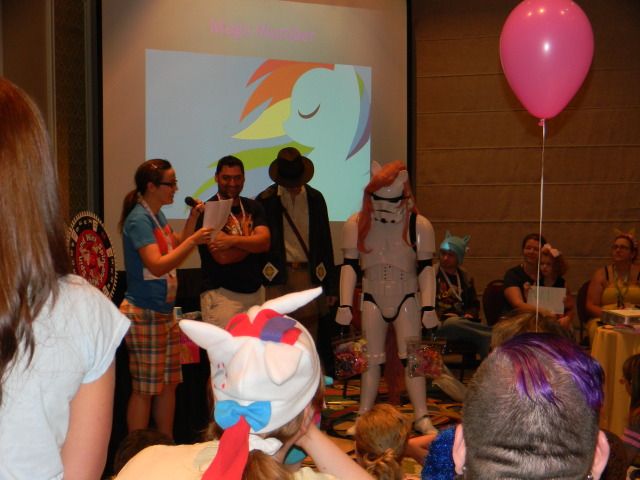 Girlbuffalo Hosts the Price that Pony Game
Many thanks also to Roomy, who not only drives me to these events practically every year, but cheerfully accompanies me and spends her whole day watching over my booth while I run around chatting with friends, enjoying the panels, and buying stuff. You're awesome, Roomy!
Roomy, Me, and Brightglowpony
I'm also pleased to say that Starscape won 1st place in the Original Custom Category. I was just floored, and so happy. Thanks to everyone who voted for her.
This is me being stunned.
If you'd like to see more here's the link to my
photobucket album
of this year's Fair. Roomy and I also visited the
Kennedy Space Centre
while we were in Florida, if you're interested in checking that out.
Can't wait 'til next year!
Elf